back
06.04.2022
Important Notice for Ukrainian Refugees: Obligation to Declare Cash to Customs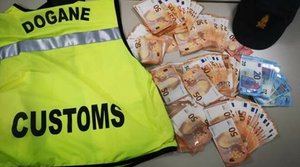 Attention! All those who enter the Italian territory and bring with them cash over the limit of 10,000.00 Euros must declare it to the Customs and Monopoly Agency (ADM).
The form to be filled in can be found at the following link
https://www.adm.gov.it/portale/documents/20182/909438/modello_di_dichiarazione/118bb75c-14ef-4490-8be1-1c4e01bafdb1
The law also considers easily convertible instruments such as traveller's cheques, shares or bearer bonds as cash.
A final note: if you enter and leave Italy with a sum of more than EUR 10,000.00, you must submit a declaration of currency on both entry and exit.
Similar obligations also apply in the other Member States of the European Union: it is advisable to find out about the rules of all the States you are crossing.
back